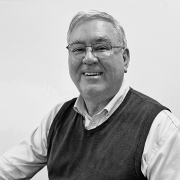 Mike Goodenough, Senior Partner
Tel.
01926 620022
Mobile.
07710 335699
Email.
parkwaytheopenworkpartnership.com
Mike has a vast wealth of knowledge and experience having been involved in Financial Services since 1977.

During this time, he gained vital experience in roles within technical, marketing and sales management sectors, now being a successful qualified FCA registered Adviser and Senior Partner of Parkway Consulting, which is an Elite member of the Wealth Partnership within the Openwork Network.

Mike has steered our successful business since 1995 by developing exceptional communication and technical skills, which helps cement the long-term relationships he has with our clients. Specialising in advising High Net Worth individuals and business owners, his ongoing care provides personally tailored advice and support at the highest level.

Mike is also Chair of an Openwork Adviser Peer group based at our Head Office in Swindon, is a member of the National Openwork Proposition Council and provides the Company and Peer groups with the latest information, developments and feedback within the Financial Services Industry.

He is investing in his own wellbeing too at a gym in Stratford upon Avon with a personal trainer and is finding out about how cold lake water is during sailing lessons at Draycott Water. Mike also follows motor sports with a passion and enjoys historic aviation; the noisier the better! A former Coventry City season ticket holder - which surely deserves some sympathy.

All whilst learning to Skype and Facetime at work. An older dog still learning new tricks.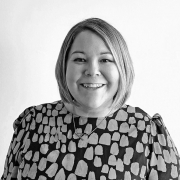 Amy Edwards-Goodenough, Managing Partner
Tel.
01926 620022
Email.
amy.parkwaytheopenworkpartnership.com
In 2023 Amy proudly became our Managing Partner. With a design background she uses her creativity to the fullest when managing the team and our business – constantly forward thinking to ensure we are always the best we can possibly be. Described as organised, conscientious, caring and kind. Amy's strong values and morals drive her, and she has always worn a "happy to help badge" since the day she joined Parkway over 15 years ago.

A self-proclaimed chatter box means that Amy always has a story to share. Being the super proud mum that she is there is plenty to tell. Dance shows, theatre performances and a diary full of clubs – it keeps the "Mum taxi" busy. Calmness comes from cuddles from her two fluffy, four legged friends and a much-loved cup of Earl Grey at hand.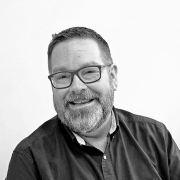 Adam Goodenough, Partner and Mortgage & Protection Adviser
Tel.
01926 620022
Email.
adam.parkwaytheopenworkpartnership.com
Adam is the ultimate people person; happiest when chatting to people and being fully qualified as one of our Mortgage & Protection Advisers, his day is filled with doing just that. Our clients love dealing with Adam, and the office benefits just as much - his big personality is infectious, and you can't help but have a good day.

As a Partner Adam brings huge strength to our trio – balanced views, valued opinions, and incredible support.

From a young age motorsport has always been a real passion of Adam's – watching touring cars, the whole build-up of the F1 weekends – and even considering becoming a driver himself. On the quieter side of things Adam loves to cook, go to the gym and delves deep in to the history of World War II.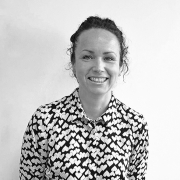 Bonnie Oldfield, Mortgage & Protection Adviser
Tel.
01926 620022
Email.
bonnie.parkwaytheopenworkpartnership.com
Bonnie joined the Parkway Family in 2022 after working with The Halifax for over 15 years. During that time she was able to demonstrate many times over that her hard work and dedication pays off.

Being CeMAP qualified means Bonnie has a wealth of knowledge, has great values, a great work ethic, and great personality – she is a real gem.

To know Bonnie better all you need to do is talk about Only Fools and Horses – she has a real love of British humour and sitcoms. Mexican food is up there as a favourite, as is much deserved time out on family holidays – with the dream of one day heading off on a cruise.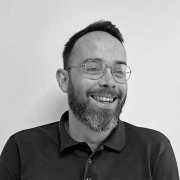 Graham Slingsby, Technical Liaison
Tel.
01926 620022
Email.
graham.parkwaytheopenworkpartnership.com
Details and processes are Graham through and through. His role definitely requires these skills, but it is also what he really enjoys. Since joining Parkway in 2015 Graham has developed his key role - from creating effective processes, building bonds with our clients, and expanding his knowledge of Financial Services. Completely driven by technical detail and always professional.

Switching off from the financial world is where Graham explores his creative side. He has a real passion for art and creates striking ink illustrations; loves to play and compose music; and at the end of the day enjoys recharging with a good book.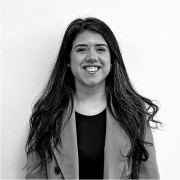 Shona Argue, Practice Administratior
Tel.
01926 620022
Email.
shona.parkwaytheopenworkpartnership.com
Shona's role within Parkway is a busy and varied one. Focusing on Wealth administration since she joined us in 2022 but with a can do attitude and fantastic personality which means she is happy to help where ever she can. With a smiley, caring nature and hard working attitude Shona is key to the administration support of the business.

Time with family and friends is very important to Shona – whether it be travelling together or enjoying musical festivals. She also has a real interest in beauty therapy in particular eyelashes and make up.
Main Office
Pure Offices
Plato Close
Leamington Spa

CV34 6WE
Email
. parkwayopenwork.uk.com